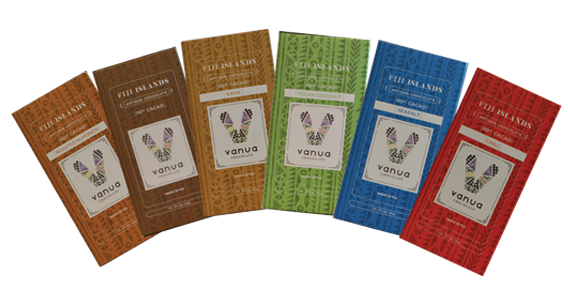 Ingredients
We like to Keep it Simple
Our signature dark chocolates contain just two main ingredients. Only two! That's really all you need for dark chocolate. These ingredients are also the bedrock for all of our flavors such 60% , 70% and tourist favorite of Kava infused or featuring local infusion of ginger, chilli and toasted coconut.
Our Cacao
Fiji's Finest Cacao Beans
The main ingredient is award winning Fiji cacao. We work closely with Fijian cocoa farmers and travel in the interiors of Fiji Islands to source our flavorful cacao.